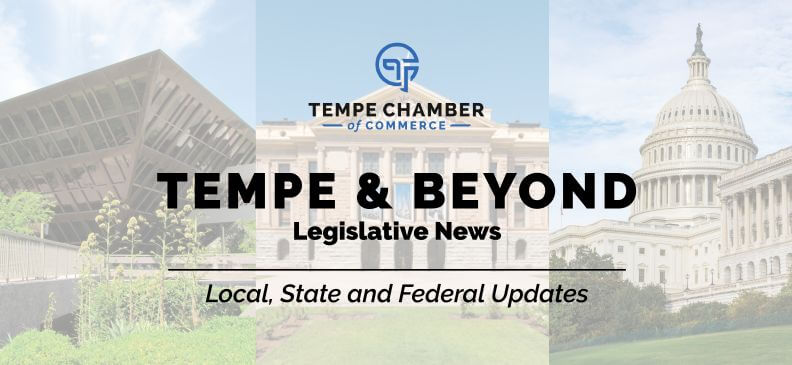 Legislative News - Week of April 22, 2022
Session Statistics

Days: 103

Number of Bills Posted: 1780

Number of Bills Passed: 163

Tax Reform Remains Law

The Arizona Supreme Court ruled on Thursday that education advocates do not have the right to take an income tax reform package passed last year to the ballot this November. Last year's HB 2900 compressed Arizona's four personal income tax brackets into one at a rate of 2.5%. It will remain in Arizona statutes.

More Money, More Problems

Arizona continued to pull in massive amounts of revenue in March. The Joint Legislative Budget Committee released last month's numbers on Wednesday showing a $211 million surplus over revenue projections. Arizona's expected surplus for the fiscal year increased to $5.2 billion. With such small political margins in the legislature, the increase in revenue tends to complicate budget negotiations.

"Skinny Budget" Fails

In an attempt to move budget negotiations forward, House leaders introduced a "skinny" or baseline budget on Tuesday. The budget consisted of existing spending levels plus statutory commitments and formulaic expenditures that account for adjustments in populations and economic growth. However, the House Appropriations Committee voted against the baseline budget complicating negotiations.

Governor Ducey Opens New Round of Funding for Businesses

Governor Doug Ducey announced $5 million in additional funding for the Back to Work Small Business Rehiring and Retention program to further assist small businesses as they continue to recover from economic consequences of the pandemic. More

The Governor also signed Senate Bill 1093, sponsored by Senator J.D. Mesnard of Chandler. The bill further reduces Class 1 commercial property taxes from 16 percent to 15 percent in 2027. The property tax reduction will bring meaningful tax relief to Arizona's small businesses.