Women in Business Council
The Women in Business Council meets the 1st Thursday of each month at 8am in a hybrid format, with the in-person attendees gathering at the MAC6 Training Room. Click here to RSVP for an upcoming meeting.
Purpose
To foster the growth and success of women in business through ongoing personal and professional development, in order to improve Tempe businesses and the community.
Objectives
Organize and plan seminars featuring empowering and inspiring speakers to help individuals explore self-discovery and mastery.
Provide networking opportunities to meet with other business professionals.
Ensure the continued viability of the Leadership Conference and its mission of reaching, achieving and celebrating success.
Sustain a dynamic mentoring program to develop high potential Tempe Chamber of Commerce members by coaching them to reach for and achieve their full potential.
Select and pay tribute to the Business Woman of the Year, celebrated at the Leadership & Diversity Conference.
Core Values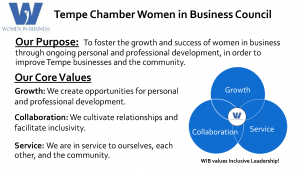 2022 Women in Business Theme
Lead with Intention, Nurture with Respect and Transform with Education."
2022 Charity of the Year


The Women in Business Council will be hosting a Mentoring Program starting in December of 2022.  The Mentoring Program was created in order to assist women and men in reaching and achieving their personal and professional goals and to create an environment in which they can prosper and celebrate their success.
To learn more about the program, please read the Mentoring Program Overview.
Applications to become a mentor or protege will open again next year. Any questions regarding the mentoring program for next year can be directed to the Paulette Pacioni.
Businesswoman of the Year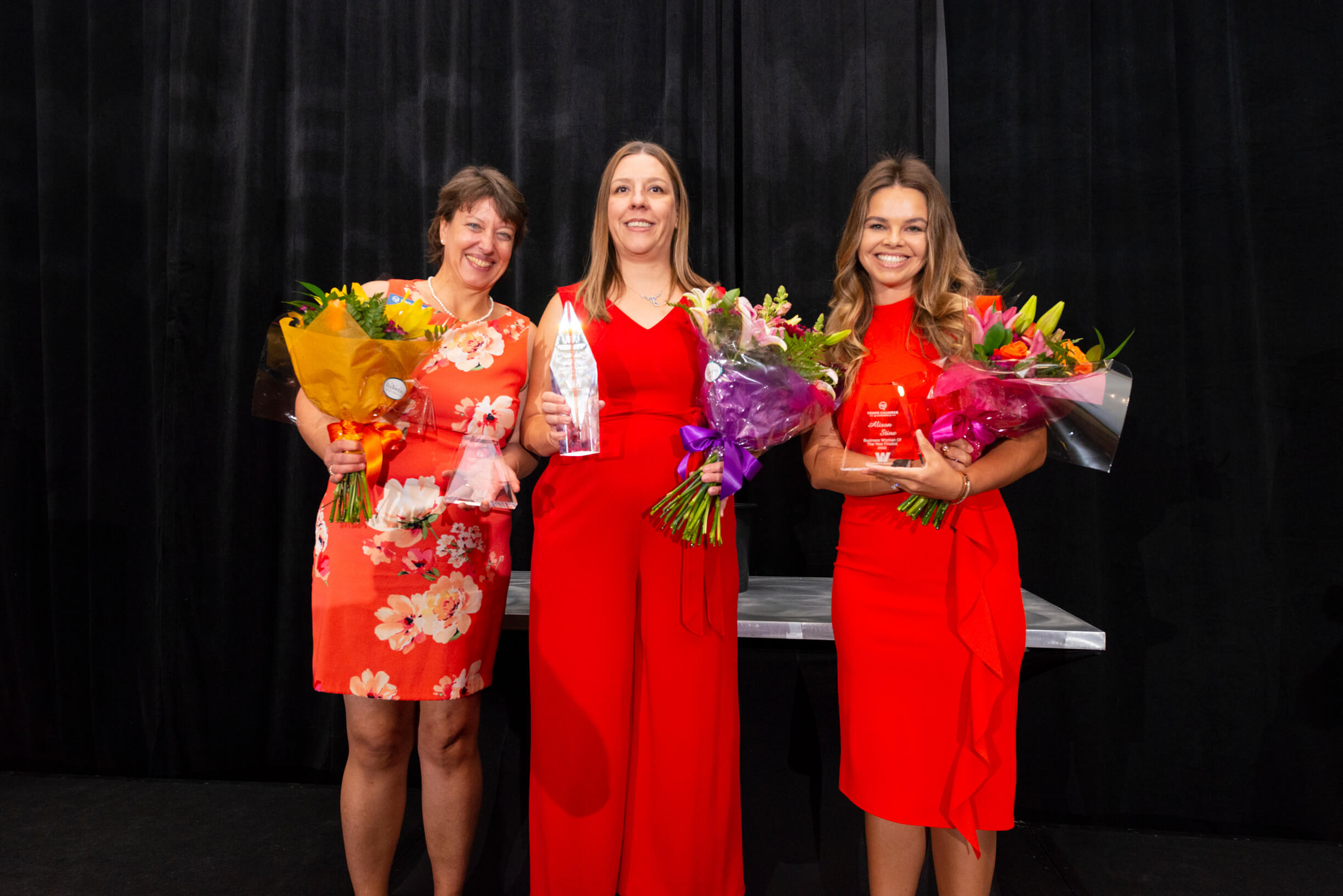 Since 1996, the Tempe Chamber of Commerce has celebrated the Businesswoman of the Year Award. This award was established to recognize an outstanding businesswoman who has positively affected the Tempe community and the Tempe Chamber of Commerce.
NOMINEES MUST:
Demonstrate excellence in their field
Display leadership in the community
Serve as a positive role model
Be active in programs and activities in the community and the Tempe Chamber
For more information on how to get involved with the Women in Business Council, email paulette@tempechamber.org.
Women in Business Council Sponsors
Gold Sponsor